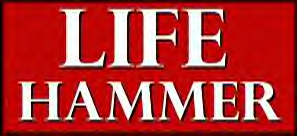 If, Without Warning, You are Involved in a Motor Vehicle Accident, and Your Seat Belts and Doors are Jammed, You May Need a LIFE HAMMER To Help You and Your Passengers To Escape!

Do You Have A LIFE HAMMER In Your Vehicle Now?

If Your Answer Is NO...

It's Not Too Late!

You Have Come to The Right Web Site!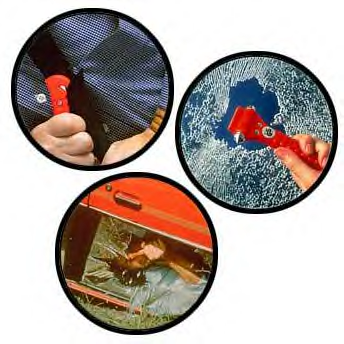 When an auto accident happens, without warning, and you are the operator or a passenger in a Car, Truck, Bus, Taxicab, School Bus, SUV, Tractor-Trailer, Passenger and Cargo Van, or anywhere in any type of vehicle;

Your doors may become stuck, and the only escape may be through a window,

And if your vehicle becomes submerged or you smell the strong odor of gasoline, you'd better be able to make your escape as fast as possible.

And what of the passengers in your vehicle, such as elderly adults or small children or even trapped pets?

You Need LIFE HAMMER Today, Just In Case You Need Help Tomorrow!!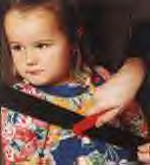 What are the THREE Essentials for Passenger Safety?

1. Seat Belts
2. Air Bags
3. LIFE HAMMER

LIFE HAMMER is a multi-functional personal auto safety tool. This handy, compact, bright "emergency" orange personal escape tool features two precision steel points for breaking side windows.

A well-protected razor-sharp blade enables seat belts to be cut in a single motion, freeing trapped passengers.

Weighing just 3.6 ounces and measuring 7 inches in length, LIFE HAMMER is easily used by people of all ages and strengths.

LIFE HAMMER comes with a durable plastic holder for mounting on a vehicle's floor or console. It's bright "emergency" orange and the convenient holder features a fluorescent pin for added visibility in the dark.

Developed and Patented worldwide, LIFE HAMMER has been tested for reliability and quality before reaching the American and world markets.

REACH FOR LIFE HAMMER!

LIFE HAMMER is highly recommended by car manufacturers and safety professionals.

It's a multi-functional emergency and lifesaving tool used by Police, Firefighters, Paramedics and Emergency Workers and Drivers and others who fully understand the need to prepare for unseen emergencies and related circumstances.

There should be a LIFE HAMMER in EVERY Vehicle traveling the highways, streets, avenues, boulevards, parkways, expressways, bridges and tunnels of the world, JUST IN CASE! Because, It's Just THAT Important!

Order Your LIFE HAMMER(s) TODAY!


Only $29.95 Per Unit - Prepaid
(Includes Shipping in the Continental US)

NJ Purchasers (Only)
Must Add 6% NJS Tax.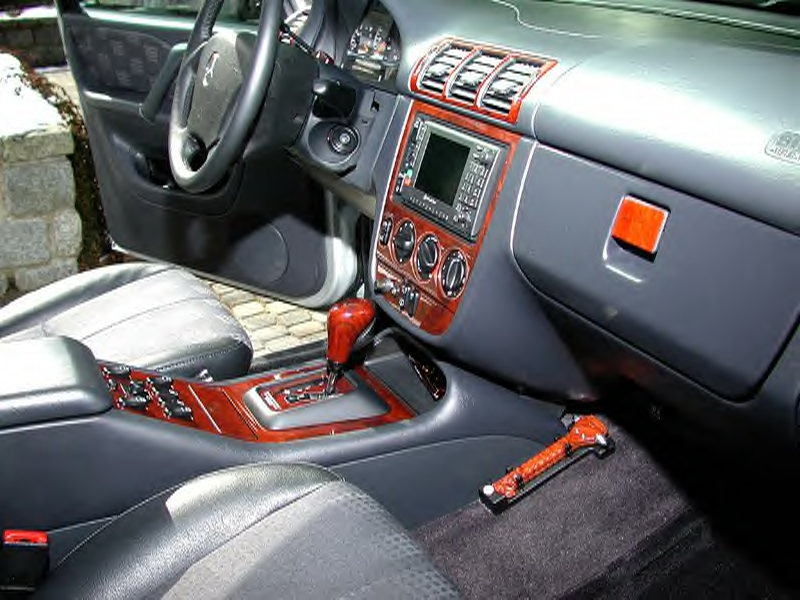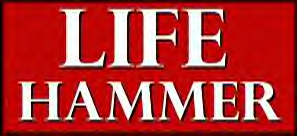 LIFE HAMMER Installation Instructions:

1. Choose a convenient, easily reached location for the driver or front seat passenger, but out of reach of children; for instance, next to the gearbox console.

2. Take the LIFE HAMMER out of its mounting.

3. Attach the mounting to the console by using double-sided tape or velcro on the back of the holder.

4. Replace LIFE HAMMER in its mounting.

IMPORTANT:
When installing the LIFE HAMMER holder, do not use any screws because of potential damage to electrical wiring and components, unless the installation is performed by a certified professional.

Once installed, the LIFE HAMMER should be kept in its mounting at all time to ensure its usefulness at all time to ensure it's usefulness in case of an accident.

Never leave LIFE HAMMER in the trunk or glove compartment, and keep out of the reach of children.




Using LIFE HAMMER:

When you find yourself in a hazardous situation, and you have to get out of your vehicle...

Simply take LIFE HAMMER out of it's mounting by firmly pulling at the hammer end clearly labeled "PULL".

Hold LIFE HAMMER by the easy-grip handle, with the hammer end pointing up. Release the tightness of the belt and cut through a jammed seat belt by decisively pulling the seat belt into the knife slot and continuing to pull as the knife cuts through the belt.

Smash the side window by swinging LIFE HAMMER like a hammer. The glass should break into hundreds of pieces; if it doesn't; try again harder.

ESCAPE!

Only use the LIFE HAMMER in times of accidents for emergency escapes, and not for any other purpose.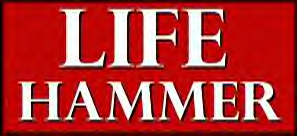 Only $29.95 Per Unit - Prepaid
(Includes Shipping in the Continental US)

NJ Purchasers (Only)
Must Add 6% NJS Tax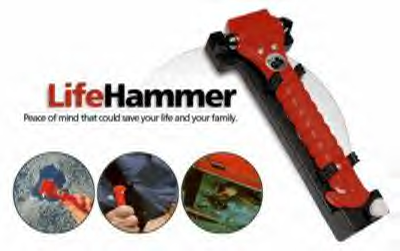 CLICK HERE or on The LIFE HAMMER Banner Below To Order!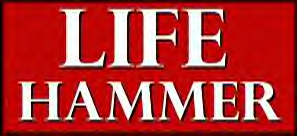 WHO NEEDS
LIFE HAMMER??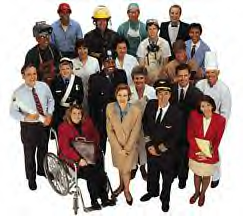 You, You and Especially You!
Click on the Group Photo Above To Order Your LIFE HAMMER(s) Today for Immediate Delivery!

LIFE HAMMER makes a Great Gift and can be a Successful Fund Raiser!